menusandblocks at PHPNW08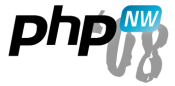 We're excited to announce that menusandblocks will be speaking at the very first North West PHP conference!
Yes indeed! Our paper entitled "HTML to Drupal in 30 minutes" has been accepted!
James and I will be introducing you to Drupal's theme system, which allows you to modify almost all of Drupal's output so that the HTML it produces is the HTML that you, the developer, want.
We will start with a static HTML page and take you through the steps to convert it to a Drupal theme, showing you on the way the functionality you get for free: content management, a comprehensive user system, caching, search, form validation and more.
PHPNW08 is on November 22nd at Manchester Central, the website is over there and you can follow the Twitter feed at here - see you there!