PHPNW08 Conference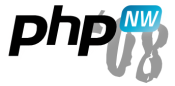 Hey folks, we're speeding towards November, the month of the year in which friends and relatives buy me socks and hankies but more notable this year because of the first North West PHP conference!
It's on November 22nd at Manchester Central and promises to be a great day all round!
The website is over there and you can follow the Twitter feed at here - see you there!